2022 Alex and Jessie C. Black Award for Excellence in Research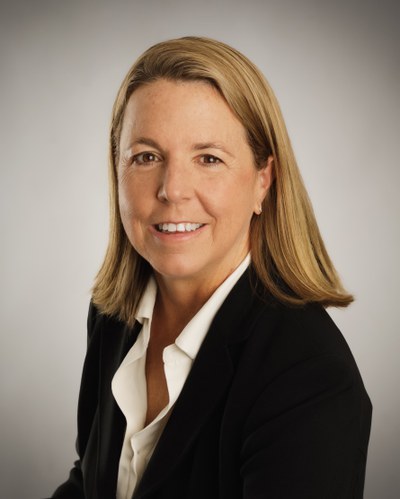 Distinguished Professor of Environmental and Resource Economics and Public Policy in the Department of Agricultural Economics, Sociology, and Education
Dr. Karen Fisher-Vanden came to Penn State in 2008, was promoted to Professor in 2014, and was named this year as Distinguished Professor. She is internationally recognized for her pioneering studies of the environmental economics of interconnected human and earth systems—an area which is becoming increasingly important as scientists, policymakers, and the public seek to mitigate and reverse the impacts of climate change—and is now viewed as the pre-eminent US scholar in the development and application of integrated assessment modeling to coupled human and natural systems.
Her research has appeared in high-impact journals, including in Nature Energy and Annual Review of Resource Economics. She is also a well-established leader in the scientific community, having been nominated and serving as a Lead Author of the Intergovernmental Panel on Climate Change (IPCC), co-authoring the IPCC Working Group II for the Fifth Assessment Report, and being elected to the Board and most recently as President of the Association of Environmental and Resource Economists. She also serves on advisory boards for several national and international government agencies.
Dr. Fisher-Vanden's research program has been awarded over $61 million in external funding since arriving at Penn State. Since 2016 she has served as the co-Director of the Program on Coupled Human and Earth Systems (PCHES) [pronounced "peaches"] which received $15 million in support from the US Department of Energy, Office of Science. As a testament to her scholarship and leadership, the US DoE asked Dr. Fisher-Vanden to lead the development of a proposal to continue PCHES, which was recently recommended for funding at $17.5 million. This program spans multiple universities and disciplines and tackles the major challenges posed by climate change to human systems, including droughts, floods, and wildfires.
Her contributions to training the next generation of scientists, educators, and policymakers are equally noteworthy. The interdisciplinary nature of her scholarship extends to her teaching and mentoring of undergraduate and graduate students, who gain vital experience in team science and interacting with experts from other disciplines as well as government agencies and business stakeholders. The PCHES program alone has trained more than 10 graduate students and 8 post-doctoral researchers. As the Graduate Program chair in her department, Professor Fisher-Vanden spearheaded the development of an Intercollege Graduate Degree program in Energy, Environmental, and Food Economics (EEFE). Additionally, she has served the broad Penn State community of graduate students and faculty mentors on Graduate Council and Graduate Council's Committee on Academic Standards.
In 2019, just before the pandemic, she courageously and selflessly took on the role of Director of the newly formed Institute for Sustainable Agricultural, Food, and Environmental Science (SAFES). As one of her support letters noted, "In a short time, it had become clear that she has not only the disciplinary and interdisciplinary expertise, but also the leadership and organizational skills to guide the Institute through its infancy during the pandemic challenges." Under her leadership and vision, she has created a realistic framework and infrastructure to generate genuine interest and engagement, inspiring faculty from multiple departments to lead 10 "Critical Issue Initiatives," among many other research, education, and engagement activities.
Office for Research and Graduate Education
Address
217 Agricultural Administration Building
University Park
,
PA
16802-2600
Office for Research and Graduate Education
Address
217 Agricultural Administration Building
University Park
,
PA
16802-2600