2023 | Jasna Kovac and Luke LaBorde
Food Safety for Pennsylvania's Fruit Industry Team (Department of Food Science)
Research Lead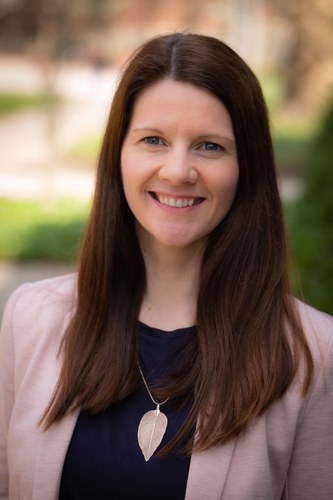 Jasna Kovac, Lester Earl and Veronica Casida Career Development Professor of Food Safety and Associate Professor of Food Science
Extension Lead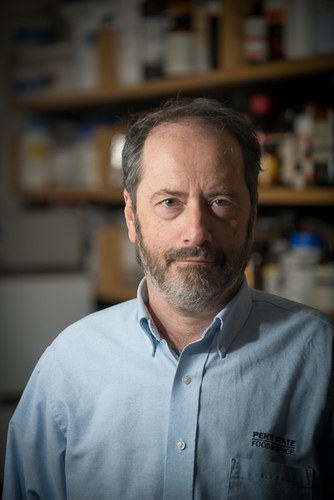 Luke LaBorde, Professor of Food Science and Extension Specialist
This integrated team brings together complementary expertise in extension education and applied field and lab research that utilizes microbiology and omics approaches to address the challenges posed by Listeria monocytogenes.
In particular, this foodborne pathogen is especially difficult to control in produce packing and processing establishments, growing easily in cool and humid environments with ample organic matter. With Pennsylvania being the fourth largest producer of apples in the US, this pathogen presents a significant challenge for our state's industries.
Recognizing these needs, Drs. Kovac and LaBorde partnered with the Pennsylvania tree fruit industry to assess the magnitude of the problem and then to develop cleaning and sanitation protocols along with training for industry representatives. Their work has been supported by extramural funding from USDA NIFA, FDA, PDA, and the State Horticultural Association of Pennsylvania. They have also been prolific in sharing their research results through three peer-reviewed publications, 17 conference presentations, and one full-day extension workshop for the PA industry. To ensure the accessibility of these materials across the industry, they have developed the materials in both English and Spanish.
As their nomination package states, the integration of these team members "was driven by their shared passion for applied research that can make a difference for small and medium-sized family-owned businesses and positively impact the health and well-being of produce consumers… The critical component was the motivation to conduct research that would serve the stakeholders and have a broader positive impact."
Office for Research and Graduate Education
Address
217 Agricultural Administration Building
University Park
,
PA
16802-2600
Office for Research and Graduate Education
Address
217 Agricultural Administration Building
University Park
,
PA
16802-2600